CONCEPT & LYRICS NURSERY RHYMES
CONCEPT & LYRICS
After gathering the requirement from the client the concept and the lyrics of the rhyme are written by our team, be it telling a tale through characters and animal or educating a kid about counting numbers or identifying colours.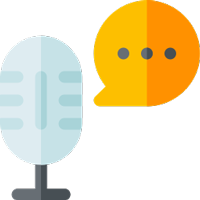 RECORDING
Animated voices or objects still need to sound much like real ones for this reason approved lyrics is recorded with the approved voices according to characterisation.
It also includes
– A version of the vocal melody (if not commonly tune)
– Instrumental track (unless the client requests for a backing track )


Please note:
Client gets the animation done and provides us with the final animation version.