SCRIPTING and creation RE-SCHOOL KIDS CONTENT
IDEATION & SCRIPTING
On basis of the concept outlined by the client a detailed script is worked out. The script, or screenplay, outlines all of the elements that are required to tell a story. We at BOL have a team of Experts to script your ideas into a story. This is a very important part of the pre-production process because it clearly conveys how the story will flow, as you can see how your shots work together.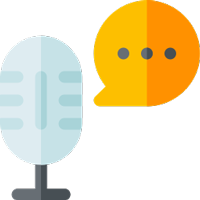 RECORDING
Animated voices or objects still need to sound much like real ones for this reason approved script is recorded with the approved voices according to characterisation.

Please note:
client gets the animation done and provide us with the final animation version.